Agile Org allows companies to structure their teams into scalable units that each have autonomy and purpose. Based loosly around the "Spotify Model", Agile Org provides the structural foundations for a repeatable, predictable product delivery capability which supports a culture of empowerment, where silos are removed and teams are able to react quickly to business change.
Toolkits
The following Toolkits are used within Agile Org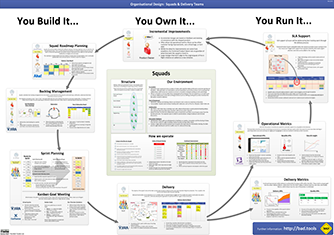 Squads
The Squads Toolkit aligns individual roles into structured, balanced dev-op teams that are able to support delivery at all stages of the product development lifecycle.
Coming Soon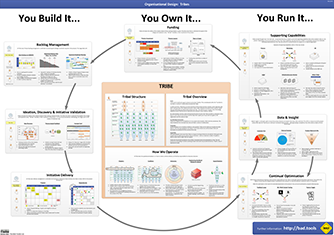 Tribes
The Tribes Toolkit help organisations to scale delivery teams by creating an ecosystem where sqauds are combined to support product or business channel ownership.
Coming Soon
Examples
The examples below show how Agile Org can be used across various industries.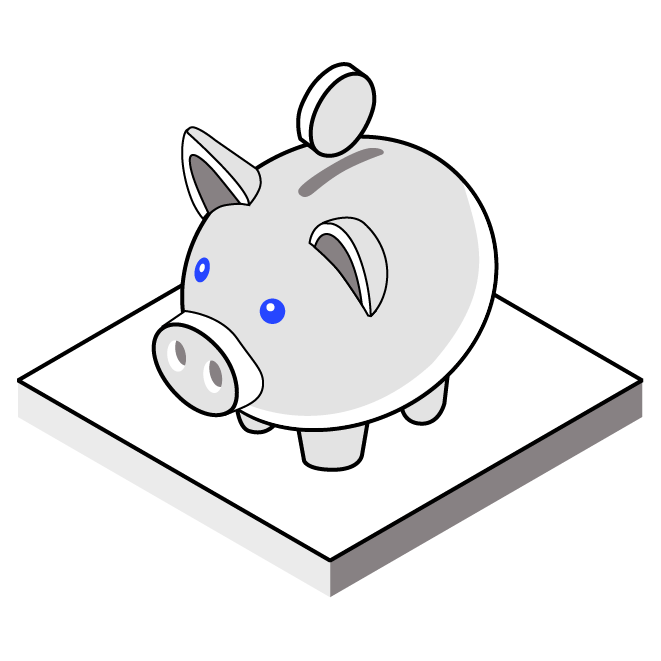 The BAD Loans Company
Implementation of the RRPD blueprint within a Fintech environment. This example illustrates how an idea (a self service customer portal) transitions from strategic alignment through to go-live.
Find out more