Our Strategy
We recognise that our strength is in our pedigree. Through out the club we have both teams and individuals who have been there, done it and got the T-Shirt.
We use the VMOST Canvas to leverage this experience, identify areas of improvement and to prioritise what we should focus on to achieve maximum results as a team. This gives us the ability to show how doing the choices made an individual level contributes to the higher aims of the club.
Our Club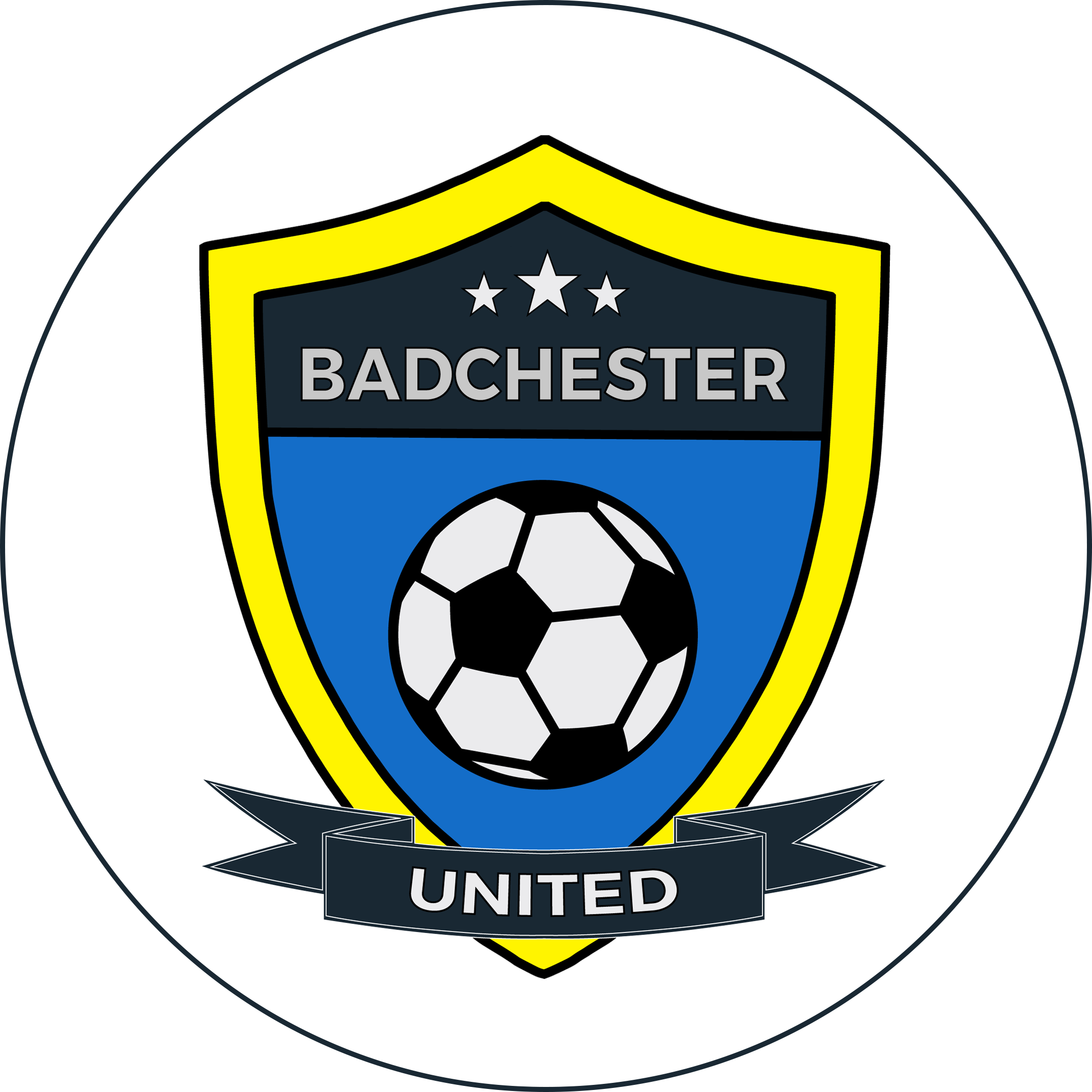 A big club with even bigger ambitions.
After a couple of years out of the top tier, we have re-focused our efforts and are now strategically placed to return to the top flight both on and off the pitch. The club is going through a period of resurgence and our ever growing fan base is helping us shape Badchester United for the next generation and beyond.
Club Strategy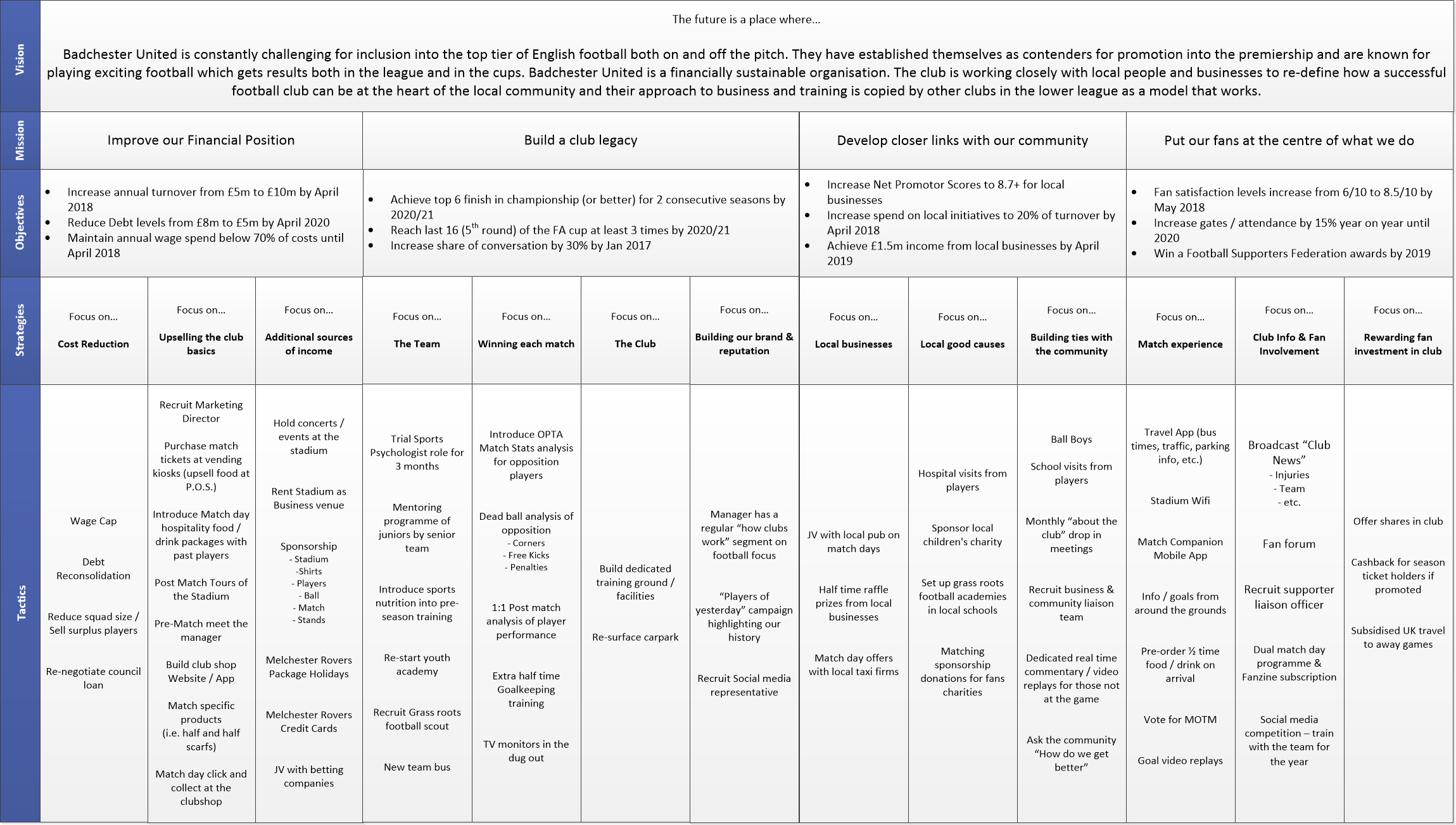 Download the Club VMOST Strategy