Toolkits are collections of lean and agile tools that come together to solve a specific challenge in a rapid way. Toolkits are modular in nature and can be combined to form solutions to larger organisational problems.
Whilst there are multiple ways to bolt together tools - the toolkits listed here represent how real world challenges have been ovecome in a proven, pragmatic way.
AGILE PDLC
How do we implement a product focused End to End Agile Delivery Capability that is Rapid, Repeatable and Predictable
Agile Org
How do we create a scalable Agile Organisational Model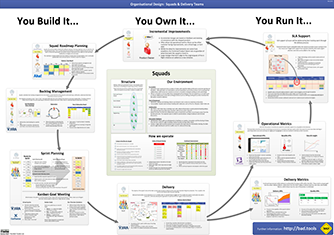 Squads
The Squads Toolkit aligns individual roles into structured, balanced dev-op teams that are able to support delivery at all stages of the product development lifecycle.
Coming Soon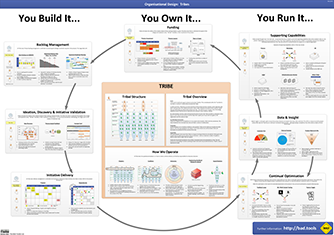 Tribes
The Tribes Toolkit help organisations to scale delivery teams by creating an ecosystem where sqauds are combined to support product or business channel ownership.
Coming Soon
Change
How do we implement lasting change within an organisation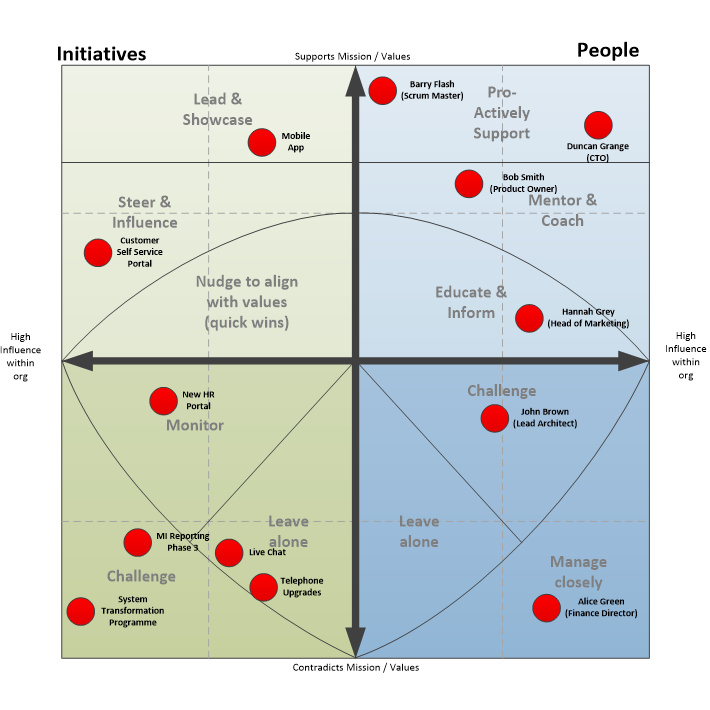 KERS
The KERS toolkit enables teams to gain maximum traction within organisations by focusing on both internal stakeholders and projects and leveraging them to help deliver change.
Coming Soon