Delivering Our Self Service App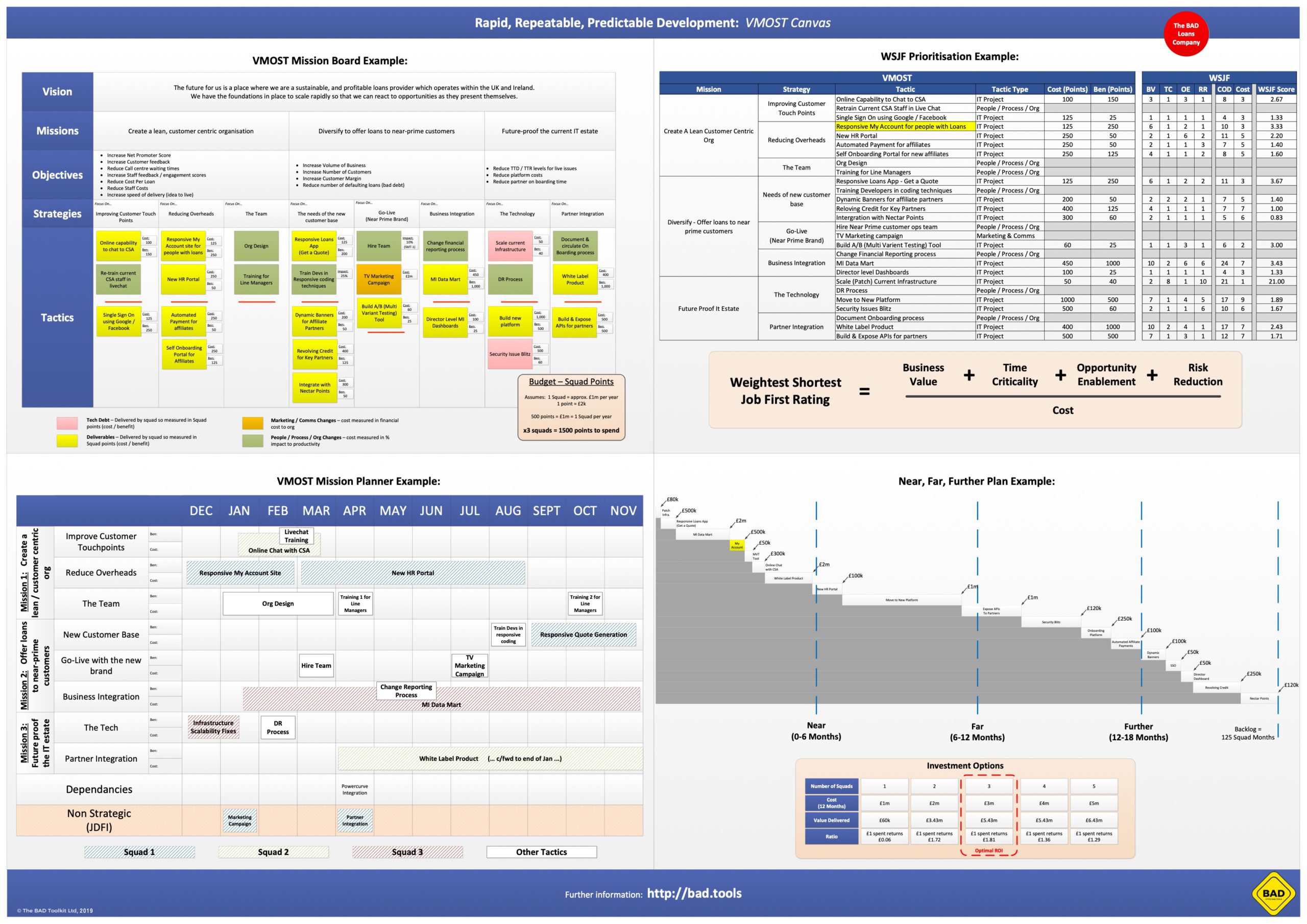 Our VMOST Canvas
After spending time at the Insight stage understanding the current landscape, The BAD Loans company identified a number of a ideas for change, covering everything from Marketing campaigns.
The VMOST Canvas Toolkit was used to help the team align on the right ideas to invest in and which order to deliver them so that they could achieve a maximum return on investment.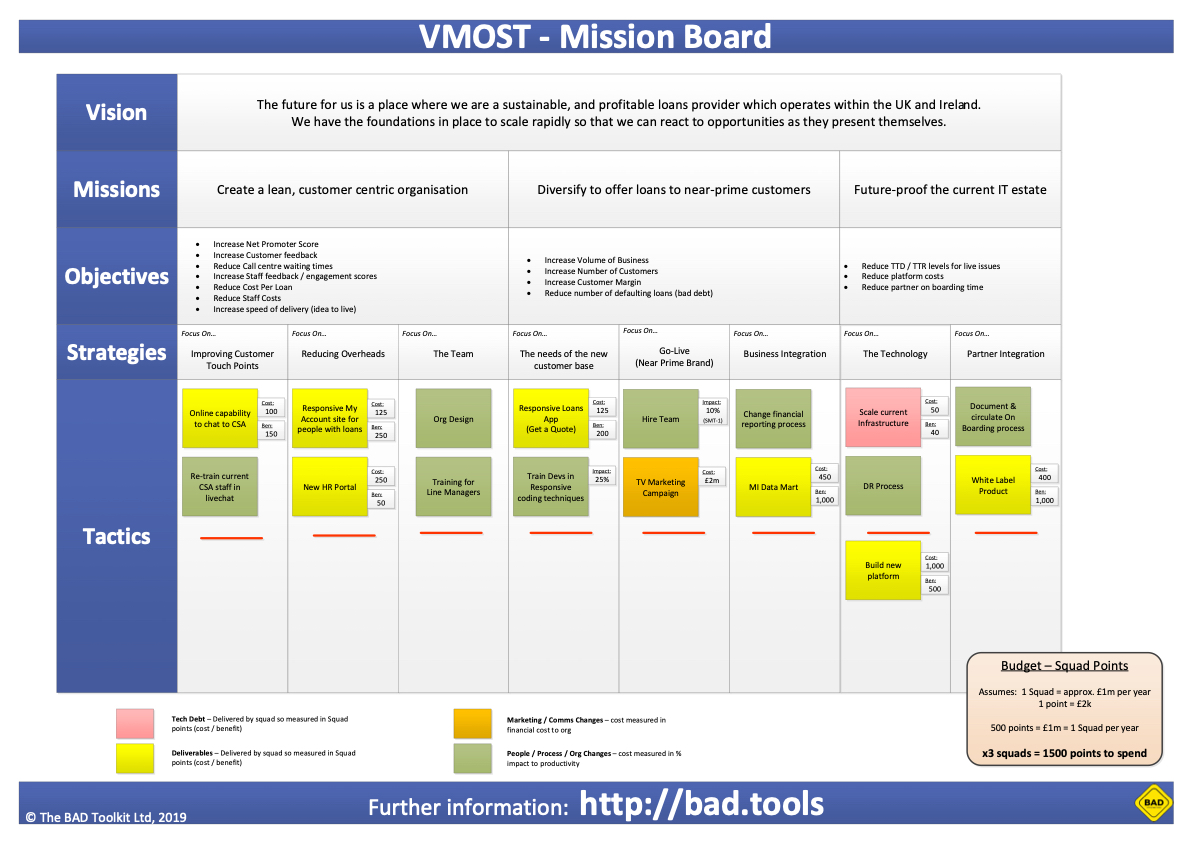 The Mission Board
The future of the BAD Loans company is a place where they are profitable within the UK and can react quickly to opportunities for growth. This will be achieved through 3 key missions – create a lean organisation, diversify the client base and invest in technology.
Under these missions we have identified Objectives to help define done, as well as the Strategic Areas of focus needed to move these metrics.
Finally we have aligned all ideas for change (spanning IT, Marketing, HR and Product) to create a single scope of what can be achieved for the given budget. This is represented by the Tactics above the line – with the line showing where our capacity limit lies.
What we've learnt doing this...
Whilst we focused on creating a VMOST Mission Board for the whole organisation - at The BAD Loans Company, we have also implemented child boards for various departments. This lets the teams structure their investment at a lower level, whilst aligning to organisational level Strategy.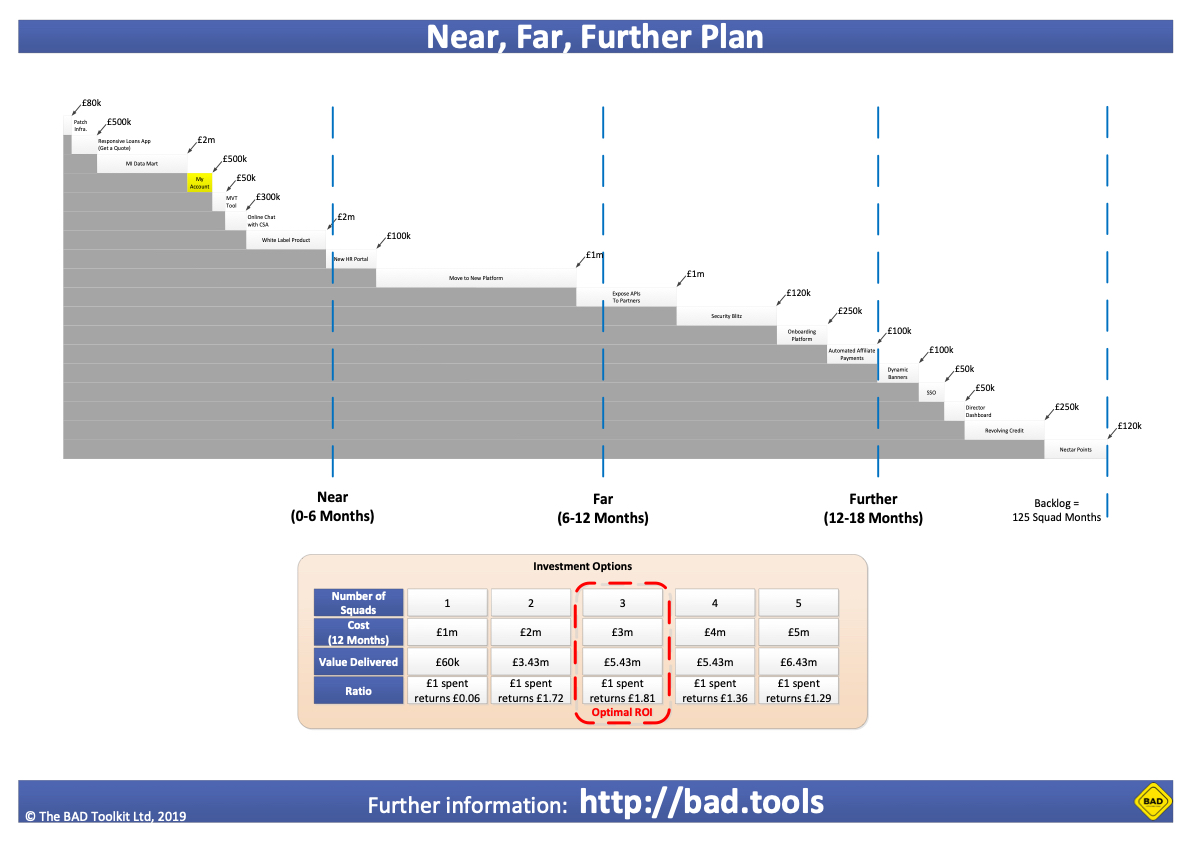 The Near, Far, Further Plan
After assessing each idea (Tactic) against business value, urgency and risk, we used WSJF, or Weighted Shortest Job First, to create a prioritised list of all initiatives for the development teams. This list was stack ranked and overlaid on a time line to project what would be delivered within 6, 12 and 18 months.
We then looked at different investment models around what happened if we increased the budget and added another delivery team, or if we reduced our spend. The output was agreement that an investment of 3 teams would maximise our return on investment.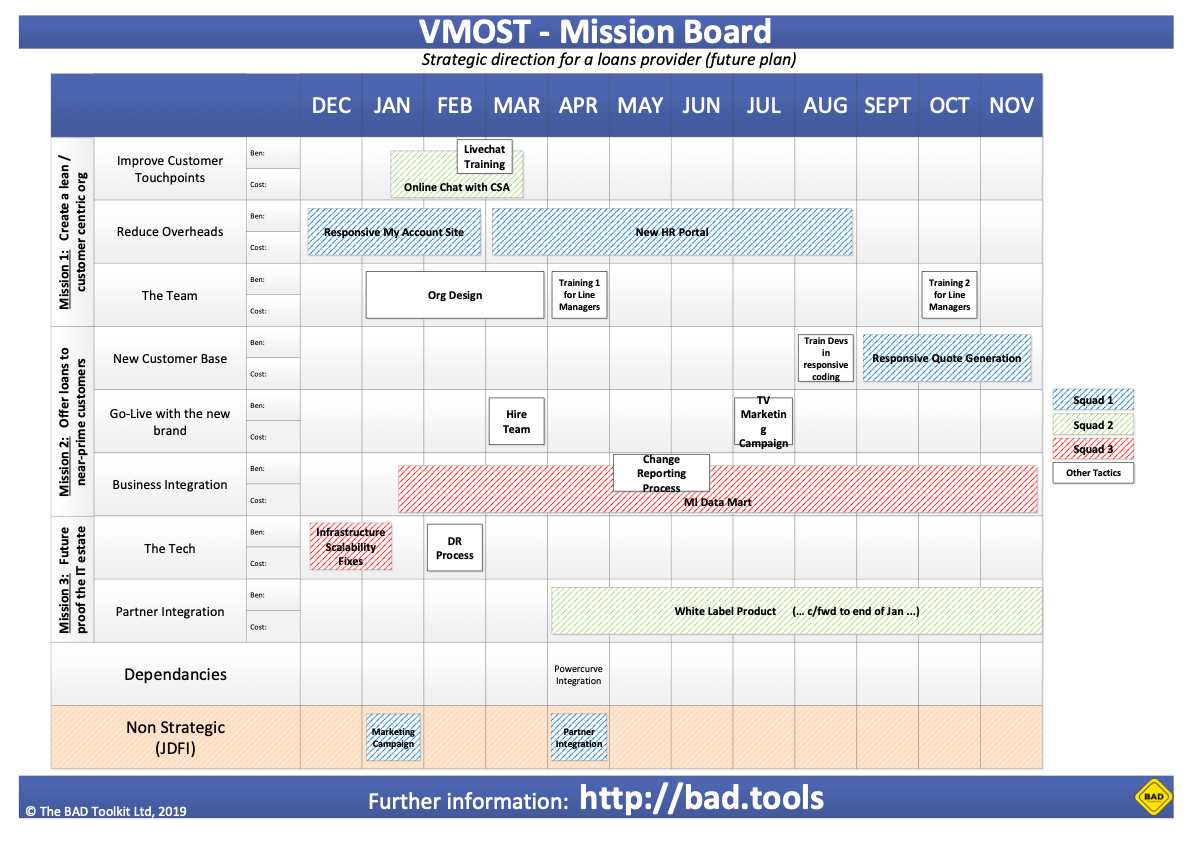 The Mission Planner
We have allocated the initiatives to the deliver teams to allow us to manage expectations around start dates. It also show where our natural pivot points will be – for example the Red team will hit a pivot point mid January after delivering Infrastructure fixes.
At this point they will be able to assess if any new ideas have been added to the Mission board that have a higher value than their next initiative (The MI Data Mart)
In doing this we identified two non-strategic deliverables. These have been deemed to take priority over the some Tactics on the mission board so lower priority ideas will be dropped off the roadmap.